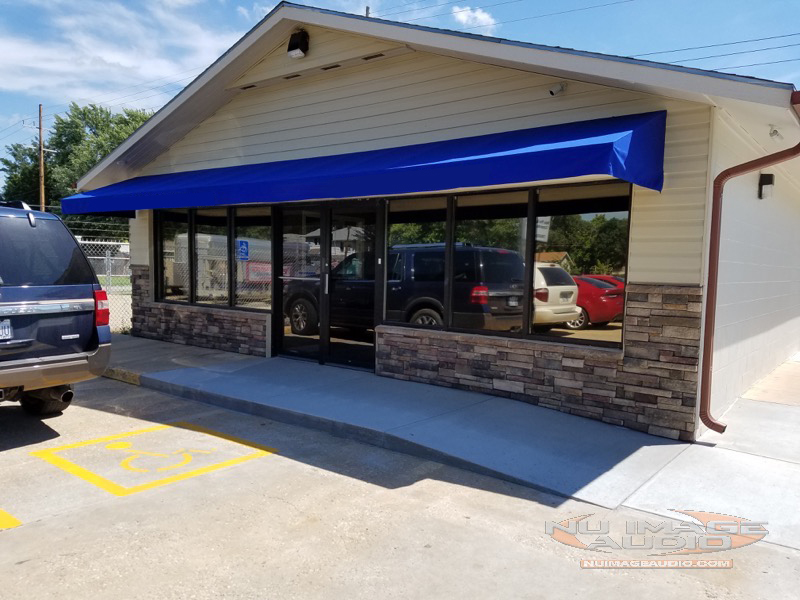 Nu Image Audio in Salina, Kansas, has more than 25 years of experience in the field of window tinting. Did you know our services aren't limited to automotive window tinting? Our film team includes experts in flat-glass installation on residential and commercial properties.
When you contact us here at Nu Image Audio, we promise to treat you with the utmost in professionalism. We are not a fly-by-night company that works out of a garage, or even worse, someone's house. We are a fully insured, established, brick-and-mortar retailer that treats each and every client as the most important person in the room.
Start With A Great Product
A quality job begins with quality products. We use only the finest material available to ensure your window tint will last for years to come. Our films will block more heat in the summer, so your air conditioning system won't run as often. They also keep every room in the house or building at a more consistent temperature, helping to eliminate those hot and cold spots that we all think are uncomfortable.
Did you know our window tint reduces heat loss through the glass in the winter? It sure does, and will lower your heating bill, saving you money every day of the year. On average, a high-performance window film can pay for itself in under five years in the reduced utility costs.
Making Your Home Or Business Look Better
Window tint will also transforms the look of your home or business. Our films come in many different colors and darkness levels, so we are sure to have a product that will make your building stand out from the crowd. The design experts at Nu Image Audio are experts at helping our clients pick the best film for their needs.
Never Be Concerned About Privacy Again
Privacy is another reason to add window film. It can eliminate the need for expensive shades or blinds, saving you money and easing your peace of mind. It also adds strength to your glass, making it harder to break, which improves your security. If a window breaks, the film helps to hold all the glass together, reducing the chance of injury from broken pieces of glass.
Protection From Harmful UV rays
Have you noticed items near a window begin to discolor and fade from exposure to the sun? That is happening because the damaging UV rays are beaming straight in through your windows. Our films block 99% of the damaging UV rays of the sun, keeping the look and value of your furnishings intact.
This also benefits your skin. More and more people every year see their skin aging prematurely from the effects of the sun. Our window tint eliminates that issue and reduces the chance of occupants getting skin cancer from sitting in a sunroom or other well-lit room.
Expert Commercial Window Tinting
What good is a high-quality window tint that is not installed properly? The window tint technicians at Nu Image Audio are known to be the best around, and our attention to detail will have your home or business looking beautiful in no time.
We invite you to stop by Nu Image Audio in Salina or contact us HERE for more information. Let us show you why more and more people every year choose us for their residential and commercial window tinting needs.