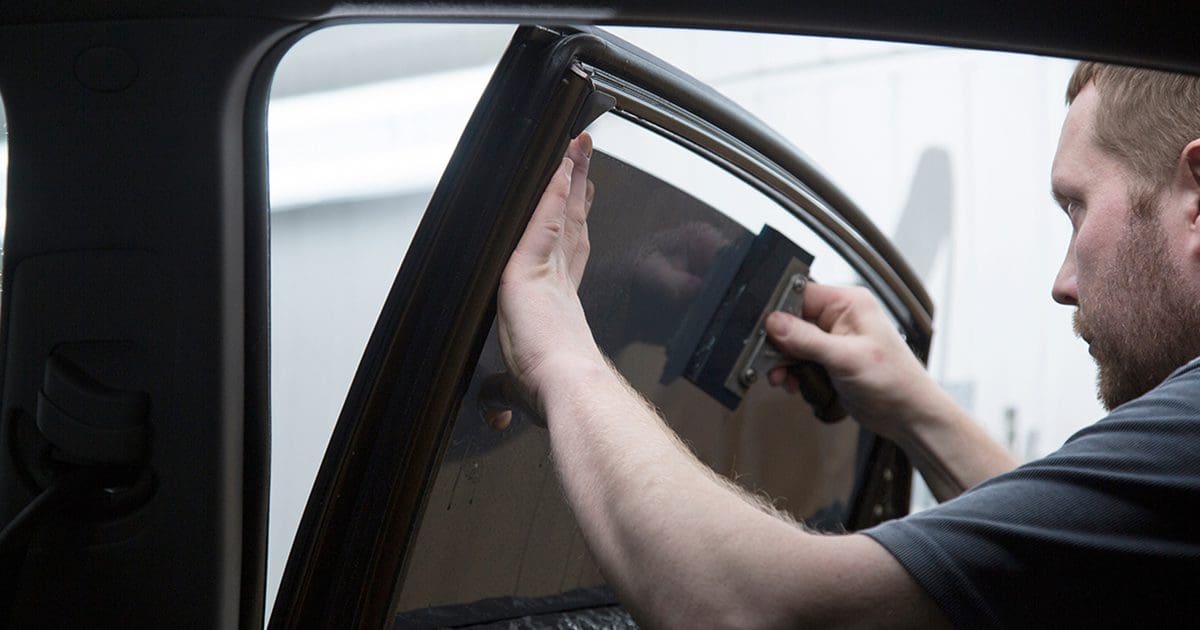 Shopping for high-quality window tint for your car or truck isn't much different from shopping for any other automotive accessory upgrade. There are high-performance tint films available and low-cost solutions. Some shops are great at what they do, and some only worry about taking your money and getting you out the door. Here are five questions you should ask before agreeing to let someone tint your vehicle's windows.
Question 1: Can You Show Me Your Facility?
Unlike buying a commodity like a smartphone or loaf of bread, purchasing upgrades to your vehicle typically requires installation. For example, a new set of wheels needs the tires to be mounted and balanced correctly. Likewise, a stereo upgrade might require a subwoofer amplifier configuration and calibration to work with the rest of the speakers in the vehicle. In the same vein, window tint needs proper installation to look good. As such, you'll want to ask the shop about their facility.
The first thing you're looking for is a workshop that's organized. The facility might be busy with multiple technicians cleaning windows and installing film. You want to see a level of dedication to ensuring a quality tint film installation. The films they offer should be stacked neatly near the plotter (if they use a plotter). There should be a peel board beside the vehicle they're working on. Technicians should have water management covers over window switches and door panels while working. The environment should be as dust-free as possible. There should be excellent lighting.
You don't want to see someone tinting a car in an alley behind a shop or near someone cutting wood. You also might want to avoid third-party tinters. Third-party tinters come to a facility to tint on an as-needed basis. There's nothing wrong with a shop bringing in extra staff. However, if you're dealing with a garage or car audio shop that doesn't have the proper facilities, you could be setting yourself up for disappointment. If you have questions or concerns about the installation, these people might not be readily available to provide reliable after-sales support. As with any automotive upgrade purchase, deal with experts, and you'll typically be happier.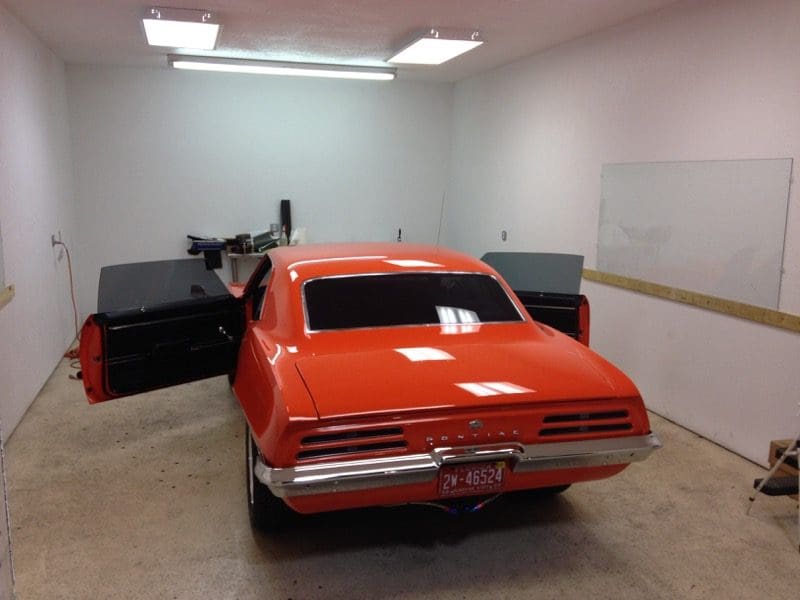 Question 2: How Do You Cut the Tint Film?
There are two ways to cut the window tint to fit the glass on your car or truck: by hand or with a CNC plotter. The plotter method uses template software that the shop licenses to cut out shapes for each window. The second method to cut film is to cut the sheets on the vehicle. Both ways can work well. However, if the tint is cut on the vehicle, ask about the possibility of scratching the glass or leaving knicks in the trim or seals. This is where experience comes into play. A veteran tinter can hand-cut film accurately, efficiently and reliably without leaving a mark on a vehicle. Nevertheless, know what you're getting into before making the purchase.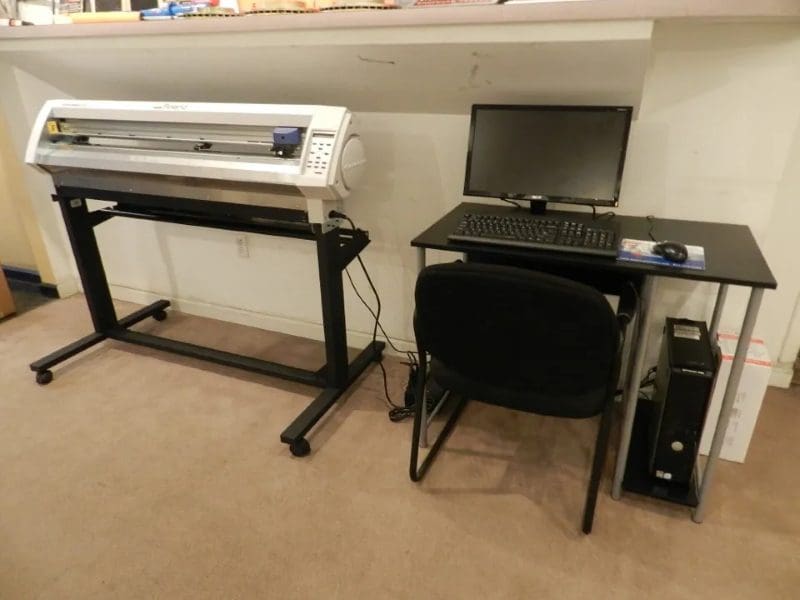 Question 3: What Tint Solutions Do You Offer?
Assuming all window tint film is created equally is like saying every hamburger from every restaurant tastes the same. A White Castle slider isn't the same as an In-N-Out Burger hamburger. Even if you have a different favorite, you won't deny that we're talking about one end of the spectrum to the other. In the case of window tint films, there are many quality and performance options.
It would be best if you asked about the films the shop offers. Inexpensive films are usually dyed solutions. Unfortunately, these films often fade quickly or turn purple after a couple of years. There are some reasonable-quality dye-based tint films, though. While not specific to dyed films, low-quality films often have issues with adhesive failure, which can lead to bubbles in the film.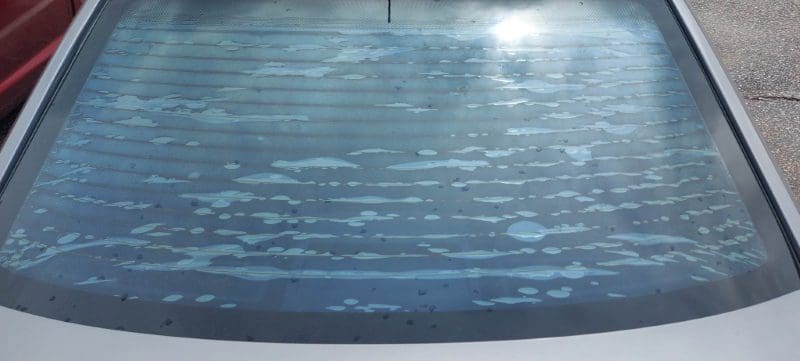 The next step up is a metalized film. Instead of a dye, one layer of these films uses microscopic metallic particles. While the color of these films is often more stable, the metallic layer can reduce the transmission of radio-frequency signals. Your cell phone, a portable GPS navigation system, a tire-pressure monitoring system or even a keyless entry system might not work as well if the vehicle is tinted with metalized films. The flip side is that metalized films are an affordable solution for those who want to block heat energy from the sun.
Moving up one more step in film quality introduces carbon films. The construction of a carbon film is similar to that of a metalized film, except carbon is used instead of metal particles. The result is a film that looks good, blocks heat well and is typically quite stable in color.
The best automotive tint films are of the ceramic family. These films offer the best heat rejection and stability. Many ceramic tint solutions can block more than 66% of the sun's total energy to help keep your vehicle's interior cool and comfortable on a hot summer day.
You should ask about the shop's tint solutions and be presented with several film quality options. The salesperson should clearly explain the difference in performance, longevity, warranty and price. One last note: There are dozens of high-quality brands, each of which offers many different film series. So the answer to the question "What types of films do you offer?" isn't a brand like Llumar, 3M or Suntek – it should be a selection of film construction types: dyed, carbon or ceramic.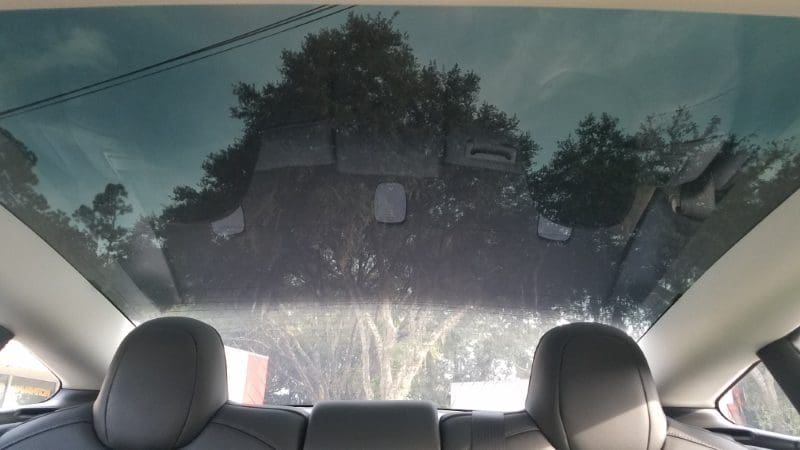 Question 4: How Dark Can My Windows Be Tinted?
With each type of film, you can choose from several shades. The darkness of a film is described by the percentage of light that will pass through it. As such, a film with a 5% Visible Light Transmission rating would be very dark. A 70% VLT film would be perceived as nearly transparent. Most states and provinces have laws about how dark the windows on a vehicle can be tinted. For rear doors and back windows, most jurisdictions have no limits on how dark the tint can be. The darkest tint allowable on front door windows is usually relatively light. You should check local laws about the darkest acceptable shade where you live. While the urge to go darker is tempting, paying to remove the film and adhesive would be frustrating and not something covered by any warranty.
Keep in mind that the glass on your car windows isn't typically 100% transparent. The VLT rating on the film adds to the opacity of the glass to produce a net light transmission level. So if the laws in your state or province say 35% VLT on the front windows and you pick a 35% film, the net result will likely be too dark.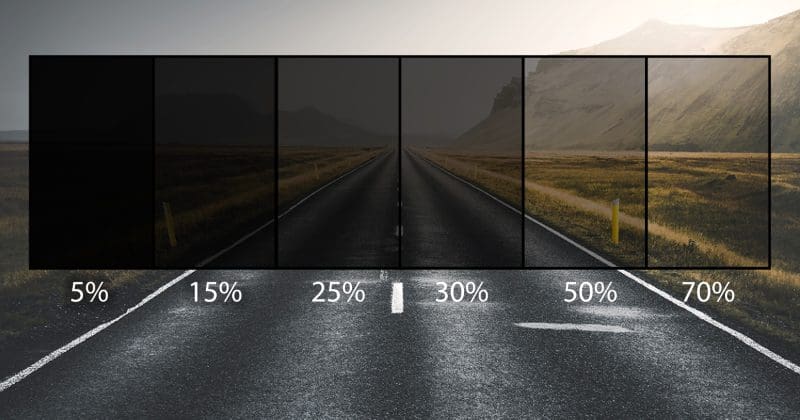 Question 5: What's The Warranty on the Film and Installation?
Having your vehicle's windows tinted is more of a service purchase than a product purchase. First, the windows must be spotless before the film installation. Next, the film must be cut to match the shape of the glass perfectly. Executing these steps properly requires a properly equipped and trained technician. Before you make a purchase, ask the salesperson about the warranty on the film and the installation. Higher-quality films often carry lifetime warranties against fading, turning purple, bubbling or peeling. Some film manufacturers will honor these warranties nationwide, so you're covered even if you move far away.
You'll also want to ask about an acceptable level of debris caught between the film and the glass. While the answer should ideally be zero, keeping out every speck of dust is very difficult. Ensure that you know what will and won't be covered before agreeing to the purchase.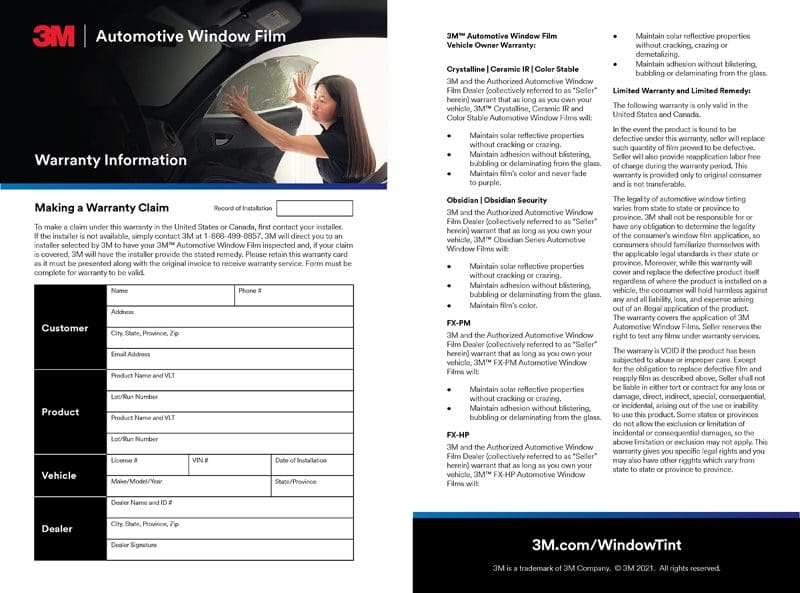 Choosing a professional facility to install window tint on your vehicle ensures that you'll get a high-quality finished product. Like any automotive customization, the people working on the vehicle and their talents are the key to success. The feeling you get when you enter the facility can tell you a great deal about the quality of their work and expertise. Don't be afraid to visit several shops in your area before committing to have them tint your windows.
This article is written and produced by the team at www.BestCarAudio.com. Reproduction or use of any kind is prohibited without the express written permission of 1sixty8 media.