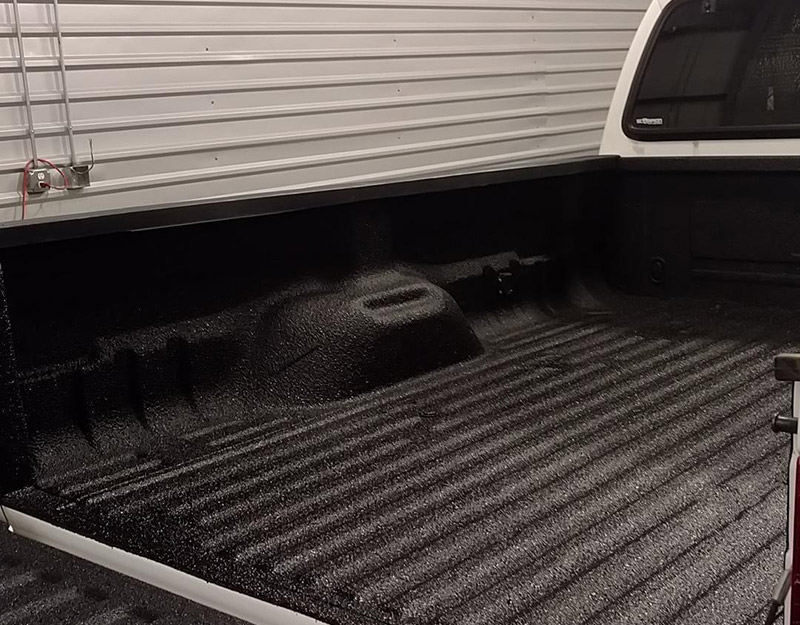 If you are interested in truck bed protection, drop by Nu Image Audio in Salina and ask us about our Scorpion bed liner solutions. A spray-in polyurethane coating offers the best protection against rust, scratches and scuffs while maintaining the appearance and value of your vehicle. Let's look at how Scorpion's XO2 coatings work.
What is Scorpion Bed Liner?
Several options are available to protect the bed of your truck from damage. Drop-in plastic liners and rubber mats are quick and easy to install, but can trap moisture underneath that can accelerate corrosion. In the case of a plastic liner, it may shift as cargo is loaded or unloaded and damage the bed finish.
The Scorpion XO2 coating is nearly impenetrable and adheres directly to the truck bed. It seals the bed against moisture damage and can resist damage from minor chemical spills. The durable textured surface also helps to keep cargo in place and makes walking around the bed safer.
Expert Installation Ensures Reliability
Scorpion bed liners are backed by a lifetime warranty. Our intensive and thorough cleaning and preparation process ensures that the urethane adheres permanently to your truck bed. We clean, degrease, abrade and clean again before we begin the application. We take the time to carefully mask and protect any surfaces that will not be covered to ensure your vehicle continues to look flawless. Scorpion coatings won't peel, bubble or crack and continue to look great for decades, thanks to the use of UV-resistant materials.
Custom Tailored to Your Application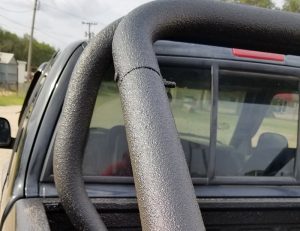 Scorpion's XO2 coating can be tinted to match the color of your truck bed or make your truck stand out in a crowd. We can apply the coating with a smooth, glossy finish or build up a textured surface that provides excellent traction. Scorpion coatings aren't just for truck beds. We can coat running boards, side steps, bumpers, fenders or anything else that needs abrasion protection. The floor of your Jeep or the bottom of your boat are also great applications for Scorpion and help make the vehicle more comfortable.
Protect Your Investment at Nu Image Audio
Whether your truck is brand new or has 100,000 miles on it, a Scorpion spray-in bed liner can enhance the performance and appearance of the vehicle. Drop by Nu Image Audio in Salina and speak with a member of our sales team today. They will inspect your vehicle and explain how we can protect it. For more information about our truck accessories, or any of the products or services we offer, give us a call at 785-309-1617 or send us an e-mail using the contact page on our website.