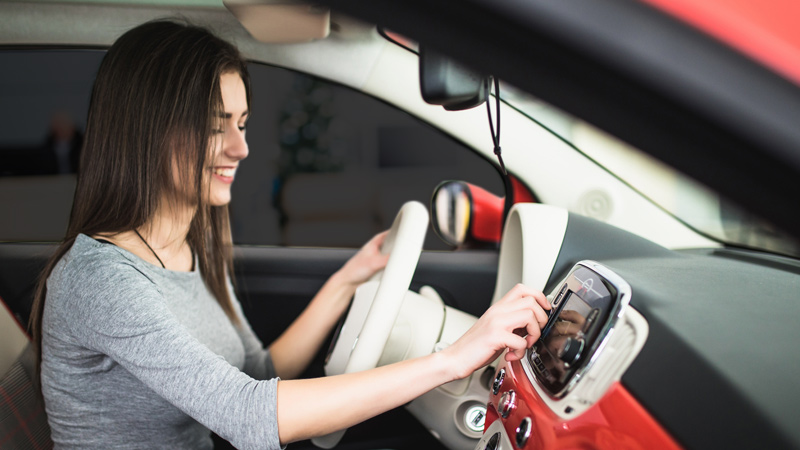 When it comes to reproducing an audio signal, your speakers are the most important component in the food chain. You could have the best source unit and amplifiers known to man, but if your speakers are mediocre, then the listening experience will suffer. That said, the world of car audio has changed over the years. With all of the changes in new cars lately, a question that often comes up is "Will upgrading my speakers make my stereo sound better?".
Factory Audio Complexities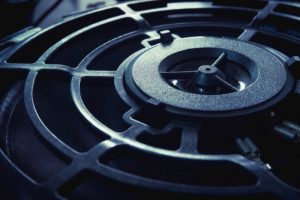 Spurred by the efforts of companies like Harman and Bose, factory audio systems sound better than ever. Does that mean they sound great? Not necessarily. OEM audio systems have amazing technologies and elaborate tuning, but they are often missing a crucial component – excellent speakers. Why go to all that trouble and not use the best speakers possible? In most cases, the answer is cost. Building an inexpensive speaker may cost $20 or $30. Building one that is "really good" can cost more than 10 times as much, and it goes up from there. These prices don't include packaging, shipping, marketing, training or warranty costs. When you consider that most cars with premium sound systems have somewhere between 12 and 20 speakers, with a few having more than 30, implementing truly excellent speakers would have a dramatic effect on the final cost of the vehicle.
How About Just Upgrading My Speakers?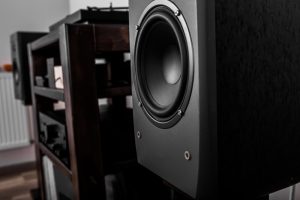 If you had a high-end, two-channel home audio system, upgrading your speakers would be one of the easiest ways to improve the clarity, detail and accuracy of your audio system. If you have a simple stereo system in your car, the same philosophy holds true.
There is a problem, though. More and more factory audio systems, even systems without elaborate amplifiers, include signal processing to make the inexpensive speakers they use sound better. Let's look at an example.
Chrysler is well known for its use of a woofer in the front door of its vehicles and a small midrange driver on the dash. In most applications, this midrange driver has no tweeter. The amplifier in the car or truck is tuned to increase the high-frequency information sent to that speaker. The result is that you hear high-frequency content in a relatively good balance with the midrange information.
Let's say we upgrade those dash speakers with a good quality midrange speaker with a coaxial tweeter. The high-frequency signal boost from the amplifier or source unit now results in far too much treble information in the system. Yes, we upgraded the speakers, but now the system sounds worse. In fact, it may be unlistenable.
The same issue exists with any speaker we want to upgrade. Adding a subwoofer, better door speakers or new speakers in the back of the car can all result in a system that doesn't sound as good as the factory system. Every speaker has different efficiencies, frequency response characteristics and frequency limits. Assuming you can swap one for another will lead to problems.
How Do We Upgrade Our Sound Systems?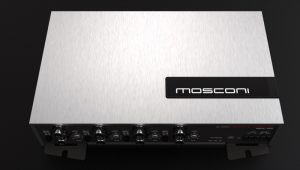 Without getting into the complexities of sound systems with upmixers and other elaborate processing, the simplest method of upgrading is to include a digital signal processor and amplifier into the system. Here's how this works.
Your mobile electronics retailer will install a digital signal processor, a new amplifier and your new speakers. He or she can then measure the output of each new speaker using a real-time analyzer and adjust the processor it so that it produces smooth and natural frequency response. The process should take just an hour or two, but it results in a significant improvement how the system sounds. Proper tuning is as important as the choice of speakers and their installation.
With most DSP units on the market, the tuning process can improve the frequency response of the system – and where the sound comes from. Ensuring that both left and right speakers sound the same at the listening position is crucial to creating the feeling that your music is coming from a soundstage right in front of you.
It's Not Just Your Stereo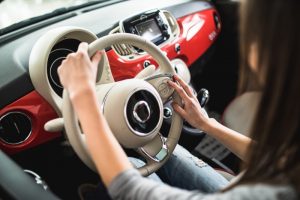 Your speakers are not the only part of your vehicle that has become more complicated to upgrade. Decades ago, a set of headers and a large diameter, free-flowing exhaust could unleash a noticeable increase in performance. Your mechanic could fine-tune a carburetor to increase engine performance based on the efficiency improvements you chose.
With modern computer-controlled engine management systems, you can't change anything. If you decide to modify the intake or exhaust, the computer may not like the changes and turn on a Check Engine light. The solution? A programmer can be purchased to recalibrate the engine management system for the modifications you have made. Do you see the parallels?
Upgrade for Better Sound
The answer to the question of whether upgrading your speakers will make your stereo sound better is a resounding yes. But the overall system design needs to be taken into consideration for the upgrade to be successful.
If you're on the fence about upgrading your audio system, drop into your local mobile electronics retailer and listen to their demo vehicle or a set of high-end speakers on their display board. Ask if they can demonstrate how digital signal processing can improve the performance of a mobile sound system. Once you've heard how amazing a well-installed and properly tuned car stereo can sound, we think you'll be hooked.
This article is written and produced by the team at www.BestCarAudio.com. Reproduction or use of any kind is prohibited without the express written permission of 1sixty8 media.