Clients who are buying a new car often ask the staff at Nu Image Audio in Salina whether they should buy a factory or an aftermarket remote car starter. The answer is simple, but the truth depends on who you are talking to – us, or a dealer. Let us look at the benefits of each, so you can decide which choice is the most reliable.
Factory Remote Starters
There are two kinds of factory remote starters. The true factory-installed starter systems are integrated into the vehicle's electronic control systems during the design of the vehicle.
The much less preferable option is a remote starter installed by the dealership. Dealerships choose the remote starters they offer after the sale based on price, rather than performance or reliability. In some cases, their mechanics install the system and sometimes they subcontract the installation to a third party. If you have a problem with or question about a dealership-installed starter, whom do you ask?
Aftermarket Remote Car Starter Systems
When you come to Nu Image Audio, our sales team will ask you a number of questions before they make any suggestions. We want to understand your situation completely. We will find out what you drive, including the trim level. It matters where you park, where you work or go to school and how you use your vehicle in the evenings and on weekends. Our goal is to make sure we suggest a system that is completely compatible with your vehicle and provides the remote range, runtime and features you want.
System Personalization and Options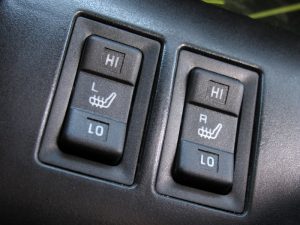 With a true factory-installed starter, the vehicle runtime is rarely adjustable. If the dealership has the system installed for you, it is rare that the installer talks to you about the features you want included with the system and how long you want the starter to run.
With a Compustar remote starter from Nu Image Audio, you have your choice of one- or two-way remotes with range capabilities between 800 feet and 3 miles. We can integrate automatic rear window defroster activation into most systems and can often control heated seats and heated steering wheels.
Expert Installation
Our team of expert technicians works with vehicle electrical systems every day. We have the experience, tools and training to ensure we install every system safely and reliably. We use only the best materials, procedures and practices to integrate your starter. We back every installation with a lifetime warranty on our work.
Talk to Our Sales Team
If you'd like to know more about our aftermarket remote car starter systems and their installation, drop by the store and talk to us. If you have any questions, send us an e-mail using our online contact form.