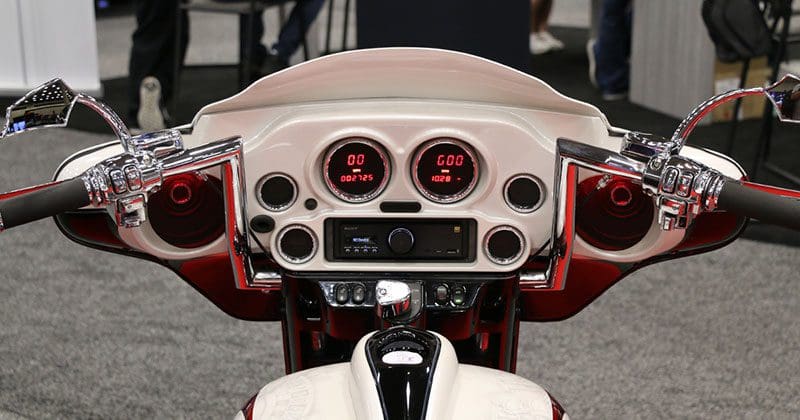 Most touring motorcycles and trikes come with some form of radio and entertainment system. With the majority of bikes on the road being older models, many of their audio systems lack modern technologies like Bluetooth audio streaming, support for digital audio files like MP3 and WMA, and SiriusXM satellite radio. Even if you have a rare bike that you don't want to modify permanently, there are lots of entertainment options available to make your time on the road much more enjoyable.
Replace That Old Radio
If you have a '98 through 2013 Harley touring bike, upgrading the radio is an easy task. Rockford Fosgate and Aquatic AV both offer upgraded source units designed specifically for these bikes. In both cases, the radios fit perfectly into the fairing opening and include electrical connectors that don't require any modifications to the vehicle. Your local mobile enhancement retailer can have you back on the road in about an hour with all the source unit features you could ever want.

In many applications, especially with Harley-Davidson bikes, your installer can connect the radio to the audio control switches on the handlebars to make it safer to adjust the volume or change songs while you ride.

Audio Upgrade for Custom Applications
If you own a motorcycle like a Honda Gold Wing or a BMW K 1600 GTL with a radio that's integrated into an infotainment system, installing a new radio isn't an option. That doesn't mean that you can't upgrade the stereo system. Companies like ARC Audio offer signal processors designed to take the audio signals coming out of the factory stereo system and allow your installer to process them so that they will sound great with a new amplifier and upgraded speakers.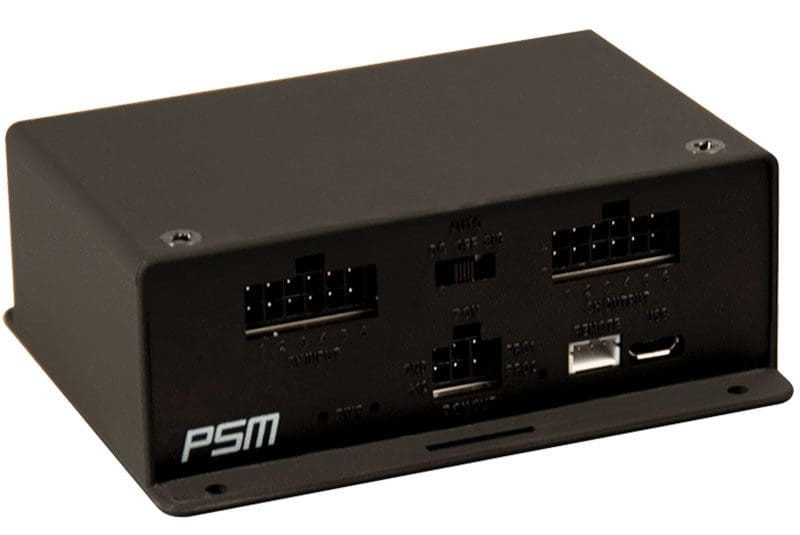 If you have a newer Harley-Davidson with the Boom! Box radio, using a signal processor is the best way to upgrade the sound system on these bikes. Some stereo shops offer radio reflashing services that can help you get better sound, but these setting changes may affect your warranty or may be undone if the bike goes in for service.
The biggest benefit of having a signal processor on a bike is that your installer can fine-tune the output of each speaker on the bike to your personal listening style. If you like smooth and natural sound, that's an easy option. If you like an in-your-face tune that rocks-out when the throttle is cranked, they can do that too. Within reason, a processor can make any high-quality speaker sound the way you want.
Great Sound with No Radio at All
Finally, if you want great sound on your bike but don't want a radio at all, your installer can integrate a stand-alone Bluetooth receiver directly into an aftermarket amplifier. When you want to listen to music, just pair the audio streaming function of your smartphone to the receiver. For hide-away units, you can adjust the volume using the buttons on your phone. Music options include songs stored on a smart device or any streaming service like iHeartRadio, Pandora, Spotify or Apple Music.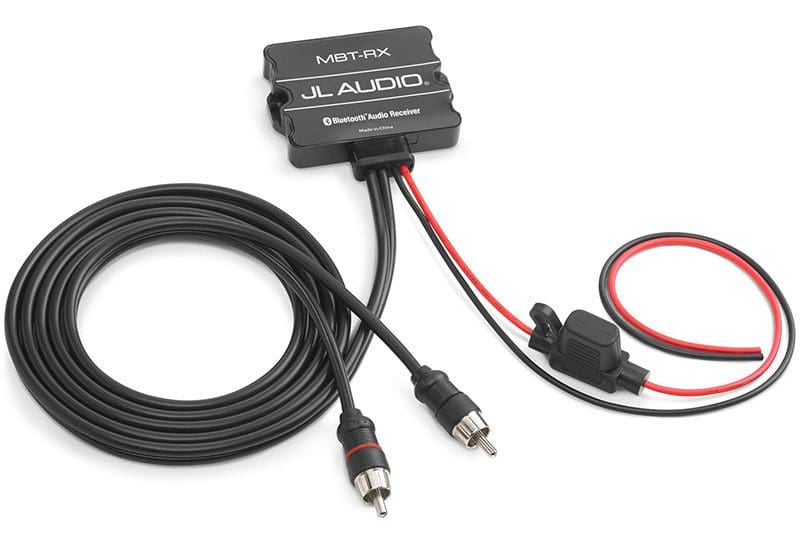 Upgrade the Radio on Your Motorcycle Today
Whether you want an elaborate audio system with fairing, lower and saddlebag speakers or just want to add some new technology to your motorcycle, your local specialty mobile enhancement retailer can help you choose a solution that's perfect for your application. Drop by their shop today and let them check out your bike. They'll come up with a plan to have it sounding great!
This article is written and produced by the team at www.BestCarAudio.com. Reproduction or use of any kind is prohibited without the express written permission of 1sixty8 media.