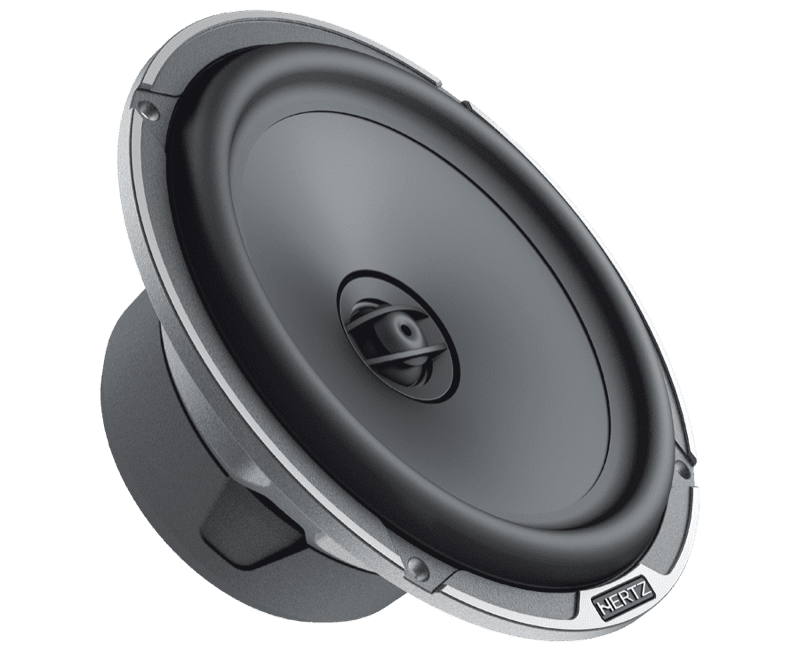 If you live in the Salina area and are looking for a set of premium 6.5-inch coaxial speakers for your car, truck or motorcycle, drop into Nu Image Audio and ask about the Hertz MPX 165.3 PRO. These speakers feature many of the same technologies found in the flagship MLK 165.3 LEGEND system, but with a design that simplifies installation. Let's take a look at some of the features that make this our go-to coaxial speaker upgrade solution.
Hertz MPX 165.3 PRO Technical Features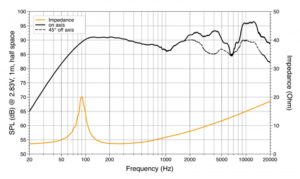 The MPX 165.3 PRO is, as mentioned, a 6.5-inch coaxial speaker set. The speakers feature a pressed pulp paper cone that has been impregnated with cotton fibers to deliver an excellent balance of damping, rigidity and low weight. At the outer edge of the cone is Hertz' Boundary Free isobutylene-isoprene rubber (IIR) surround. The transition from the cone to the surround helps to damp high-frequency resonances that can color your music. At the base of the woofer cone is a 36 mm polyamide voice coil former with a pure copper voice coil winding.
Hertz integrated a 20 mm Tetolon fiber soft-dome tweeter into the center of the woofer voice coil assembly and capped it with a diffuser to help with the off-axis response. Behind the tweeter is an air chamber that adds compliance to the tweeter system to afford a low 3,500 Hz crossover point for good overall off-axis performance.
Finally, the speaker is built around a rigid aluminum alloy basket that gives the system a mounting depth of less than 2.5 inches.
Amazing Sound and Power Handling
Hertz rates its MPX 165.3 PRO as being able to handle 100 watts of continuous power, and the system has a half-space efficiency of 92 dB when driven with 2 watts of power. We use these speakers in instances where the front speakers are in the middle or upper part of the door, in rear speaker locations and as the primary speakers in Harley-Davidson motorcycle sound system upgrades. The strong output and efficiency in the 100-200 Hz region serves as a solid bass foundation for your music, and the lightweight tweeter diaphragm provides excellent high-frequency clarity and detail.
Upgrade Your Sound System at Nu Image Audio
If you are tired of boring, lifeless sound from your car, truck or motorcycle audio system, drop into Nu Image Audio in Salina and talk to a member of our team. We'll help you find the perfect amplifiers and speakers — like the Hertz MPX 165.3 PRO — to bring your music to life. For more information about any of our products or services, give us a call at 785-309-1617 or send an e-mail using our online contact page.