Clients who come to Nu Image Audio often ask us if the work we do and the equipment we install will void their factory warranty. While automobile manufacturers would certainly prefer that vehicle owners only  "open their hoods" to factory service technicians, attempting to enforce that desire by holding your vehicle warranty ransom is not allowed, thanks to the Magnuson-Moss Warranty Act, passed in 1975 by the Federal Trade Commission. Let's look at how it protects your rights.
What Is Magnusson-Moss?
The Magnusson-Moss Warranty Act was created to support consumers by ensuring they are treated fairly. Specifically, you have the right to have your vehicle serviced wherever you choose. When you bring your vehicle to Nu Image for work, we guarantee that our technicians use installation methods that exceed the standards set by vehicle manufacturers. We use over-current protection devices and proper wire protection, and test each and every component we install before the vehicle leaves our installation bay.
What The Warranty Says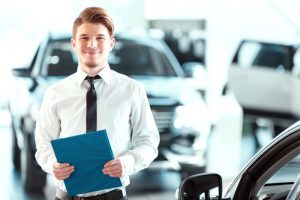 If you read your vehicle warranty carefully, you will see that it states that any aftermarket component that causes a factory component to fail will result in the factory component warranty not being covered. To that end, we choose the products we sell carefully. They are tested extensively by the manufacturer and have proven themselves thoroughly in the industry to be reliable, long before we explore the option of selling to the public. You are not a guinea pig. We understand the value of your vehicle and how important it is to have it functioning perfectly. You don't want any problems, and neither do we. That is why we are in business. We treat each and every client as if their vehicle is our own.
Options And Upgrades
When you are buying a new vehicle, don't let the sales manager at the dealership attempt to twist the warranty in their favor to get you to buy upgrades from them. The same goes for getting work done on your vehicle – If you have an electrical problem, perhaps with the engine or transmission, they cannot blame an amplifier and subwoofer for it and attempt to deny you warranty-approved repairs. If you run into problems, read your warranty. Escalate to the service manager or the owner of the dealership. If that doesn't work, contact the Federal Trade Commission at 202-326-3128 or www.ftc.gov. They are there to help.
Keep Your Factory Warranty Safe With Nu Image Audio
When it's time for a remote car starter or audio system upgrades, drop by Nu Image Audio in Salinas, Kansas. We would be happy to explain the products we sell and demonstrate how we install them. Most of our clients have been coming back to us for years – each time they get a new vehicle or whenever the upgrade bug bites.
For more information about any of our products or services, please contact us here.