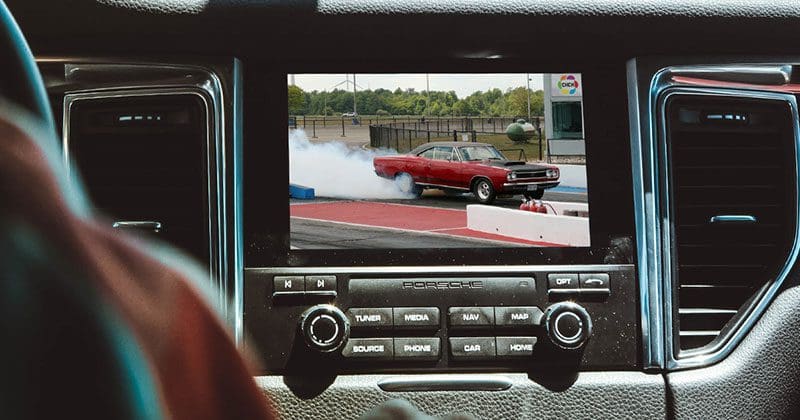 Can I watch movies while driving? It's a common question at specialty car audio retailers all around the world. Multimedia receivers capable of displaying video have been available since the mid-'90s, and while TV tuners, VCRs, DVD players and digital media playback have progressed over the years, so too have state and provincial laws. Let's look at where things stand in terms of watching movies and streaming or recording videos while behind the wheel.
The Laws on Videos and Movies While Driving
Though the wording may change in your state or province, law enforcement agencies are very clear on the rules about watching videos while driving. In most states and provinces, having a display within view of the driver that shows video while the vehicle is in motion is illegal.
Exemptions to Video-in-Motion Laws
Most states allow video displays in a vehicle, so long as they are not visible, in any way, from the driver's seat. Laws do allow displays for GPS-based navigation systems, vehicle status displays and camera displays. Florida specifies that these add-on devices must not hinder the driver's line of sight.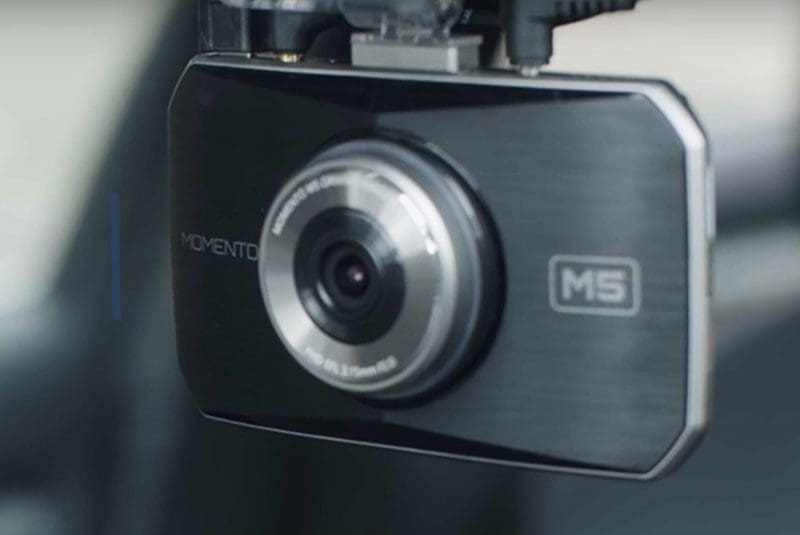 Video event recorders such as a dashcam are also typically allowable. However, some states are very specific about their guidelines. Delaware requires that backing, parking, object detection, passenger monitoring must be disabled at speeds above 12 miles per hour.
What about Tesla and Land Rover Vehicles?
You may have heard late in September 2019 that Tesla rolled out Software Version 10.0 for its Model S, Model X and Model 3 vehicles. This software update includes a feature called Tesla Theater that allows the large display screen to show Netflix, YouTube and Hulu videos. They also added Cuphead to the collection of games in Tesla Arcade. Not surprisingly, these entertainment options are only accessible while the vehicle is parked.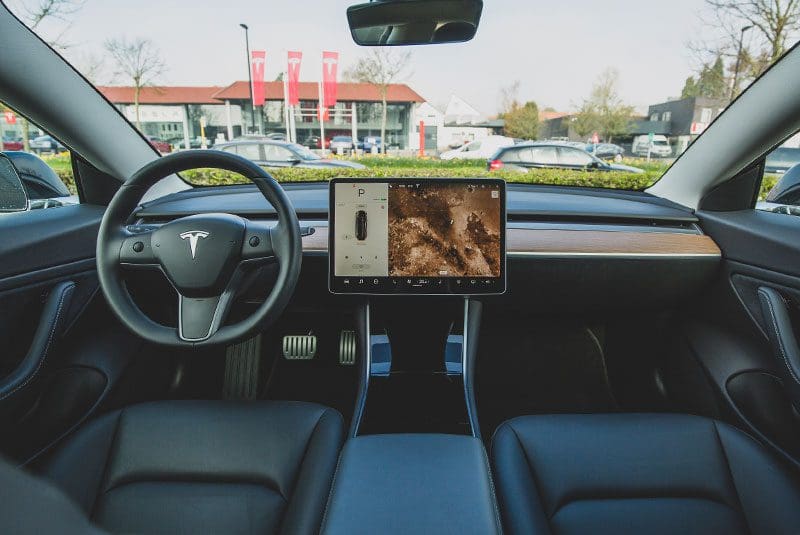 Back in 2010, Land Rover equipped the Range Rover with a 12-inch touchscreen in the dash and a technology known as Dual View. When looking at the screen from the driver's seat, you would see the usual radio or satellite navigation system display. A passenger looking at the same screen could watch his or her favorite DVD. This parallax barrier technology was also available in the 2009 S-Class from Mercedes-Benz.
Don't Override Video Lockout Systems
If you have been shopping for a new multimedia receiver for your car or truck, the temptation to override the video-in-motion lockout is indeed tempting. Different radio manufacturers have different requirements to allow video to play while parked. Some require the parking brake to be set. Others use information from the GPS receiver to prevent DVDs or digital video from playing while the vehicle is in motion.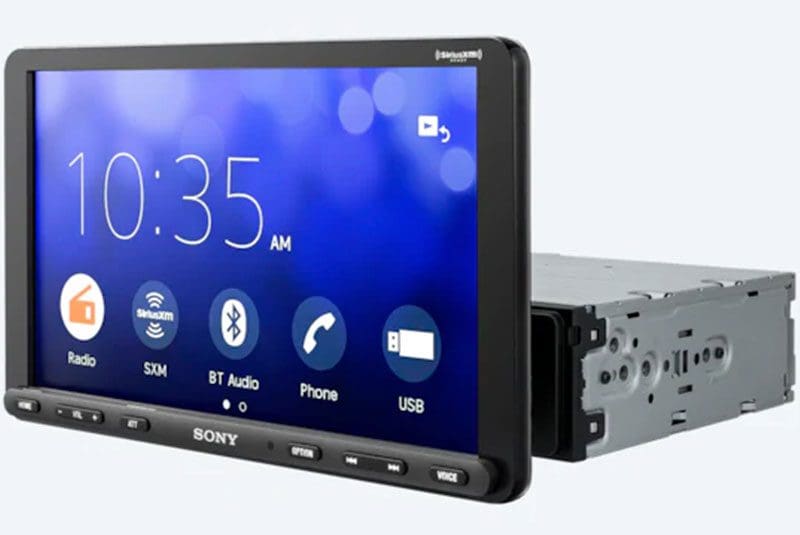 If you're traveling at 70 miles per hour, your vehicle is covering more than 100 feet per second. Also, consider how long it takes to stop when you slam on the brakes. A high-performance sports car like a 2019 Porsche 911 gt3 RS takes about 129 feet to come to a full stop from 70 mph. A big pickup truck like a Chevy Silverado takes roughly 178 feet in perfect conditions. Even a glance at a video display could have you on top of another vehicle, an animal in the road or a worst-case-scenario, a pedestrian.
Always Drive Safely
Whether you're looking at a navigation screen or laughing at a friend's joke, paying attention to the objects and vehicles around you while driving is your top priority. Watching a movie or the latest episode of Cletus McFarland on YouTube while driving is a really bad idea. Drop by your local specialty automotive enhancement retailer to find out what entertainment solutions are available. They will let you know what the local laws are about video-in-motion and help you choose a perfect and safe solution for your vehicle.
This article is written and produced by the team at www.BestCarAudio.com. Reproduction or use of any kind is prohibited without the express written permission of 1sixty8 media.