Nu Image Audio in Salina is proud to offer Apple CarPlay and Android Auto solutions for many vehicles on the road today. CarPlay is software developed by Apple for their iPhone and Android Auto is software developed by Google for an Android phone. What is it and why do you want it? This software allows you to safely harness the power of your smartphone while driving, giving you almost complete control via voice recognition.
Safety Benefits while Driving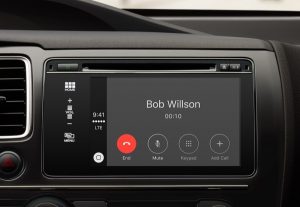 Imagine that you are driving up the road and your iPhone or Android phone is connected to the stereo system of your vehicle. You simply touch one button and tell the software whom you want to call, and it dials the number for you. If you want to send a text message, you press a button and then tell it whom to text and what you want to say. Now, let's say they respond. You will get a notification bar on the stereo just like you would see on your phone. You tap it, the software program reads the message to you aloud, and you can respond if desired.
Control and Access Apple Maps and Google Mapping
Maybe you want turn-by-turn directions to a restaurant you have never visited before. You simply touch a button, tell the program where you want to go and the map with directions shows up on the screen in your dash. When it is time for a turn, your music is muted, the turn is announced and the music comes back up. Pretty easy, huh?
Listen to Lots of Music Choices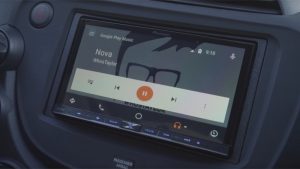 You also gain voice control over an ever-expanding list of musical choices, including Pandora, Spotify, iHeartRadio, iTunes and Apple Radio (on an iPhone), and Google Music (on an Android phone). As more musical services become available, they will automatically populate your CarPlay or Android Auto screen.
Never Miss an Important Event
We have all missed an important event at some point in our lives. Fortunately, if you have a reminder set on your phone, you will get a notification bar when the reminder comes due. Now, forgetting things can become a distant memory.
How to Get Apple CarPlay and Android Auto in Your Vehicle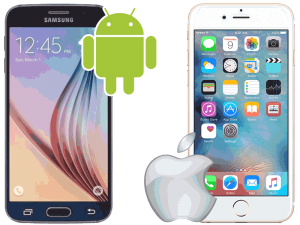 Now that you understand the benefit of this exciting software, how can you get it in your vehicle? The simple answer is to buy a new touchscreen radio that fits in your dash. Nu Image Audio sells several models that incorporate this exciting technology.
The good news is when you buy a new stereo system for your dash, you can often gain many new features. Some of the popular ones include SiriusXM, USB ports, GPS navigation, a backup camera and upgraded sound quality. If your vehicle has features like steering wheel-mounted audio controls or a factory-installed rearview camera, our team can integrate them to work with your new stereo system.
Get a Live Demonstration at Nu Image Audio
We invite you to stop by Nu Image Audio with your vehicle. One of our highly trained staff will look over your your car, truck or SUV and let you know what solutions we have available for it. While you are here, let's do a live demonstration using your phone. Once you see it in action, you are going to love it.
You can also click HERE for more information on any of our products and services.