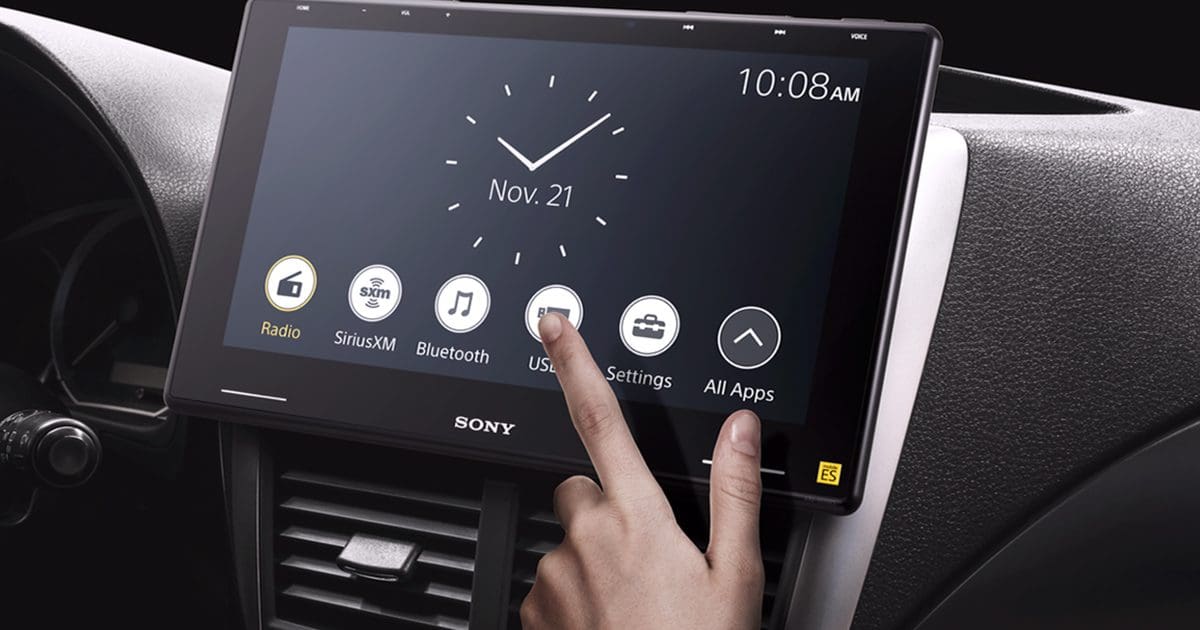 Though it only seems like last year, our 2019 article about the importance of test-driving a new car radio before buying is suddenly more important than ever. So let's review some key factors and discuss a few new things you ought to test before purchasing a new radio for your car or truck.
Test the Interface
One of the most important reasons to try out a new car radio, especially a multimedia receiver, is to evaluate the responsiveness and simplicity of the interface. For example, years ago, I had a top-of-the-line navigation-equipped multimedia receiver in my Jeep Grand Cherokee SRT-8. The radio sounded amazing and had every feature imaginable at the time. Unfortunately, to make the radio as "cool" as possible, the manufacturer included a capacitive touch interface across the bottom of the screen. Whenever I went to adjust the subwoofer level from the on-screen menu, my fingers would accidentally touch this panel and bring up the radio's configuration menu. It was very frustrating to use.
When shopping for a radio, you want to try to use it as you would in a vehicle. Is the volume easily accessible without looking at the radio? Can you change songs easily? Can you change sources easily? How quickly does the interface respond to your inputs? You would be surprised at how slowly some radios respond to inputs. You want the radio to act like a smartphone. It's impossible to gauge responsiveness by looking at a picture or watching a video.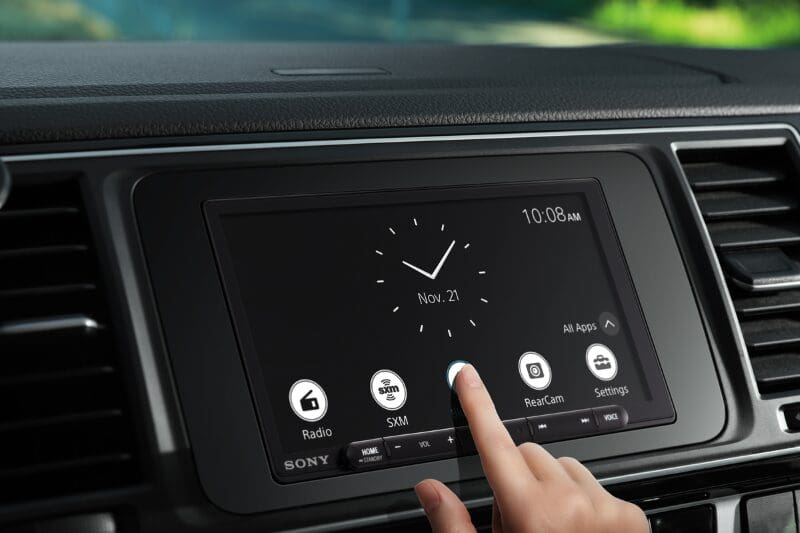 Will It Play My Music?
Another critical test is to confirm that the radio will play your music. We aren't talking about rock versus country and heavy metal. Do you have a digital audio collection stored in a format other than MP3? If so, you'll want to connect your USB memory stick to the radio you have in mind to see whether it will recognize your music collection. You'll want to ensure that it can detect all the tracks on the memory stick, checking to make sure that software restrictions aren't hiding some files. Check both the root and subfolders to see that all the tracks are listed and in the order you expect.
You'll also want to know if the radio remembers the song playing when the ignition is turned off, then back on. In the same scenario, does it restart at the song's beginning or continue where it left off? If you listen to concerts or something like an audiobook, this matters. Check to see whether the radio adds a pause between tracks. Pauses between tracks make listening to concert albums annoying. Also, test to see how long it takes for the radio to play music after you turn it on.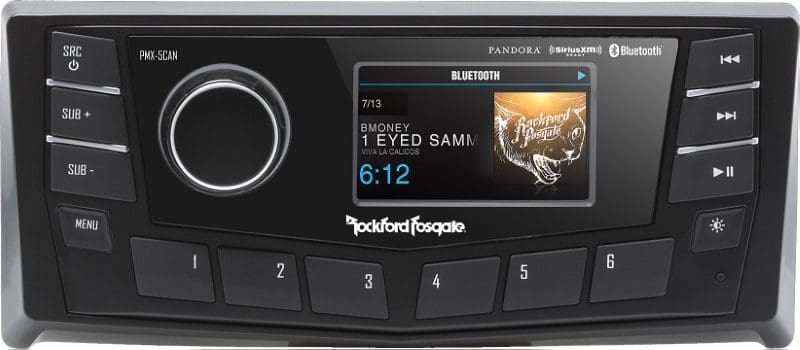 Will the Radio Work Correctly with My Vehicle?
You'll want to ask the retailer how the radio will function with your vehicle. Will the illumination dimmer work? Will a factory-installed backup camera display properly? Can the radio buttons on the steering wheel work with the aftermarket receiver? Find out how the steering wheel's up and down tracking buttons work when listening to the radio. Do they take you to the next radio station preset or seek the next frequency the radio can lock on to?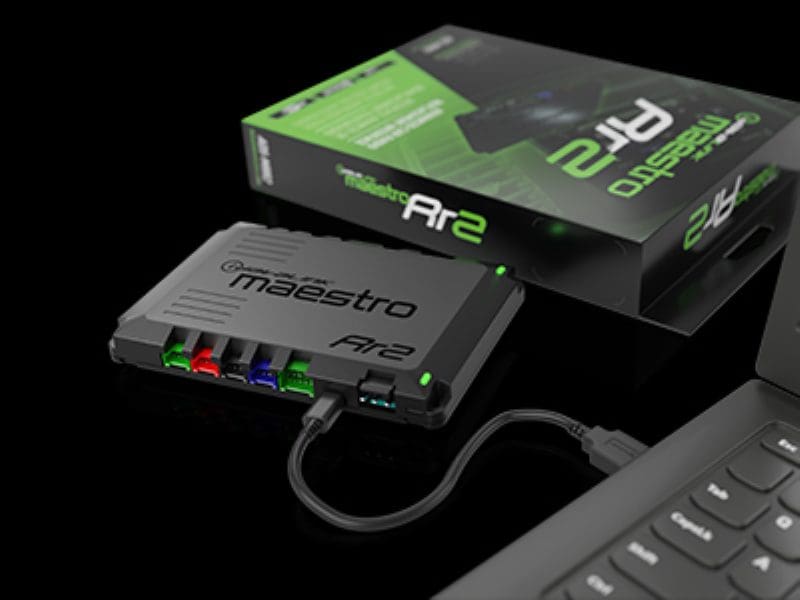 Smartphone Integration
Here's the topic that was the inspiration for this article. If you plan to use Apple CarPlay or Android Auto, you must check that your phone and the software it's running will work with the radio. More importantly, if you plan to use wireless CarPlay or Android Auto, you must test that functionality. Three popular Android-based smartphone brands don't work with wireless Android Auto on some multimedia receivers. Based on some cursory research, the issue appears to be a hardware limitation, so hoping that a software update will resolve things isn't likely.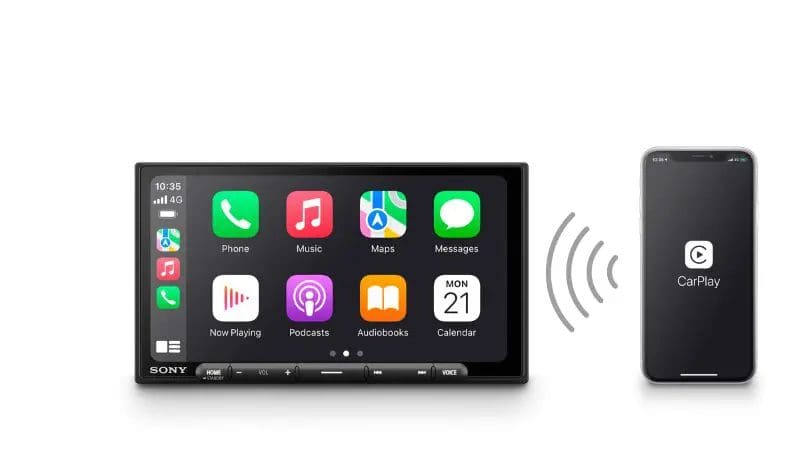 Have Realistic Expectations That Manufacturers Can Help
If you've purchased a radio that doesn't work with your device or how you want, you can ask the manufacturer if they're working on an update to address the issue. That said, please don't assume they can or will be able to fix any problems. The software in a multimedia receiver is complicated; changing one part can dramatically affect the other functions in a radio.
Testing an update can take weeks or months to ensure that one change doesn't break anything else. High-quality radio manufacturers like Sony, Kenwood, Pioneer, JVC and Alpine have teams dedicated to testing multimedia receiver software. If they're working on an update to an existing product, that often delays the delivery of new models for the following years. Updates that might affect the operation of a technology like Apple CarPlay must go to Apple for approval. That process can take half a year. Trust us; we've been through it.
We can't say it enough: Before purchasing, you MUST test the radio you want to buy on a display board. When it's time to upgrade the technology in your vehicle, drop into a local specialty mobile enhancement retailer and talk with one of their product specialists. Bring your smartphone and some digital audio files along to test that the radio they suggest will function the way you want once it's installed in your vehicle.
This article is written and produced by the team at www.BestCarAudio.com. Reproduction or use of any kind is prohibited without the express written permission of 1sixty8 media.